Sad news surfaced about the beloved actor Paul Reubens, known for his iconic role as Pee-wee Herman. He passed away at the age of 70 on July 30. The cause of his death has now been revealed as acute myelogenous leukemia, a type of cancer affecting the blood and bone marrow, which is the most common form of acute leukemia in adults.
Paul Reubens had privately battled this cancer for several years, showing incredible strength and resilience. In a heartfelt statement after his passing, his long-time representative shared, "Last night we said farewell to Paul Reubens, an iconic American actor, comedian, writer, and producer whose beloved character Pee-wee Herman delighted generations of children and adults with his positivity, whimsy, and belief in the importance of kindness."
Paul's battle with cancer was a private one, and he faced it with the same tenacity and wit that made him a gifted and prolific talent in the world of comedy. He will always be remembered as a treasured friend and a man of remarkable character and generosity of spirit.
In a personal message shared posthumously, Reubens apologized for not sharing his health struggles with the public and expressed his deep love and appreciation for his fans. He wrote, "Please accept my apology for not going public with what I've been facing the last six years. I have always felt a huge amount of love and respect from my friends, fans, and supporters. I have loved you all so much and enjoyed making art for you."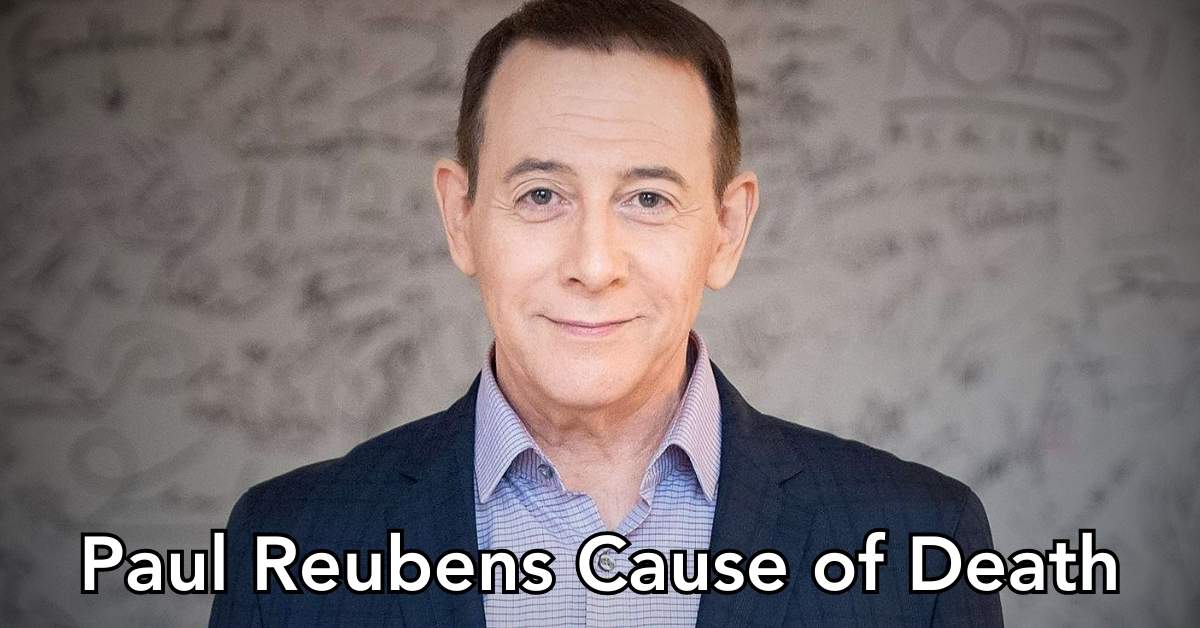 Do you know that Travis Barker has picked up the drums again and is playing with full fervour? After a brief pause due to an emergency involving Barker's wife, Kourtney Kardashian, Blink-182 returned to the stage to much fanfare:
In a touching gesture, Paul Reubens requested that expressions of sympathy be made in honor of his late parents, Judy and Milton Rubenfeld, to Stand Up to Cancer or organizations involved in dementia and Alzheimer's care, support, and research.
Paul Reubens created the iconic character of Pee-wee Herman during his time with the Los Angeles improv troupe The Groundlings in the late 1970s. In 1981, he introduced "The Pee-wee Herman Show" at the Roxy Theater, captivating both children at weekly matinées and adults during midnight shows. The show became a sensation, particularly when it aired as an HBO special.
His success on the small screen led to a collaboration with director Tim Burton on "Pee-wee's Big Adventure" in 1985, which became a box-office hit and gained a devoted following. Reubens reprised his role as Pee-wee in the 1988 sequel, "Big Top Pee-wee," though it received mixed reviews.
In 1986, Reubens embarked on his live-action children's television show, "Pee-wee's Playhouse," which ran for five seasons and garnered a remarkable 22 Emmy Awards, with Reubens himself receiving 14 Emmy nominations and winning two.
However, in 1991, Reubens faced a significant setback after being arrested for inappropriate behavior in an adult movie theater. The incident caused a public uproar, with repercussions such as the removal of Pee-wee Herman toys from Toys "R" Us stores and Disney-MGM Studios discontinuing his studio tour. Eventually, Reubens pleaded no contest to the charges, leading to a period of relative obscurity during the 1990s.
In 2002, he faced another legal issue, this time related to possession of pornography, though the charge was later reduced to a misdemeanor. This resulted in a three-year period during which he had to register his address with the sheriff's office and was not allowed around children without parental or legal guardian permission.
In 2010, Paul Reubens began his comeback tour, bringing back his live stage show, "The Pee-wee Herman Show," in Los Angeles. The show later moved to Broadway, where it enjoyed a successful run and was even aired as a special on HBO. In 2016, he starred alongside Joe Manganiello in the Judd Apatow-produced Netflix movie "Pee-wee's Big Holiday."
In addition to his iconic role as Pee-wee, Paul Reubens made appearances in various television shows and movies, including "30 Rock," "Everybody Loves Raymond," "Buffy the Vampire Slayer," "Life During Wartime," "Gotham," "The Blacklist," and "What We Do in the Shadows." His talents and unique brand of humor will be remembered fondly by fans and colleagues alike.