Kanye West, also known as "Ye," and his partner Bianca Censori have found themselves in hot water with a Venice boat company due to their recent behavior onboard one of their vessels. The famous rapper and Australian architectural designer were spotted enjoying a boat ride in Venice at the end of August, but things took a rather scandalous turn in the photos that surfaced.
In these snapshots, Kanye West, aged 46, was caught with his trousers down, revealing more than intended, while the 28-year-old Censori appeared to be in a compromising position between his legs. These eyebrow-raising images prompted the boat company to take action.
Venezia Turismo Motoscafi, a company known to cater to celebrities like Lady Gaga, Harry Styles, and Ben Affleck, swiftly issued a statement declaring that Kanye and Bianca are persona non grata for future trips. They have officially been banned from using the company's services.
The company's spokesperson explained that the boat's driver, focused on navigating the waterways, was unaware of the "obscenities" taking place on board. The statement emphasized that had the driver witnessed any indecent behavior, immediate action would have been taken, including reporting the offenders to the authorities.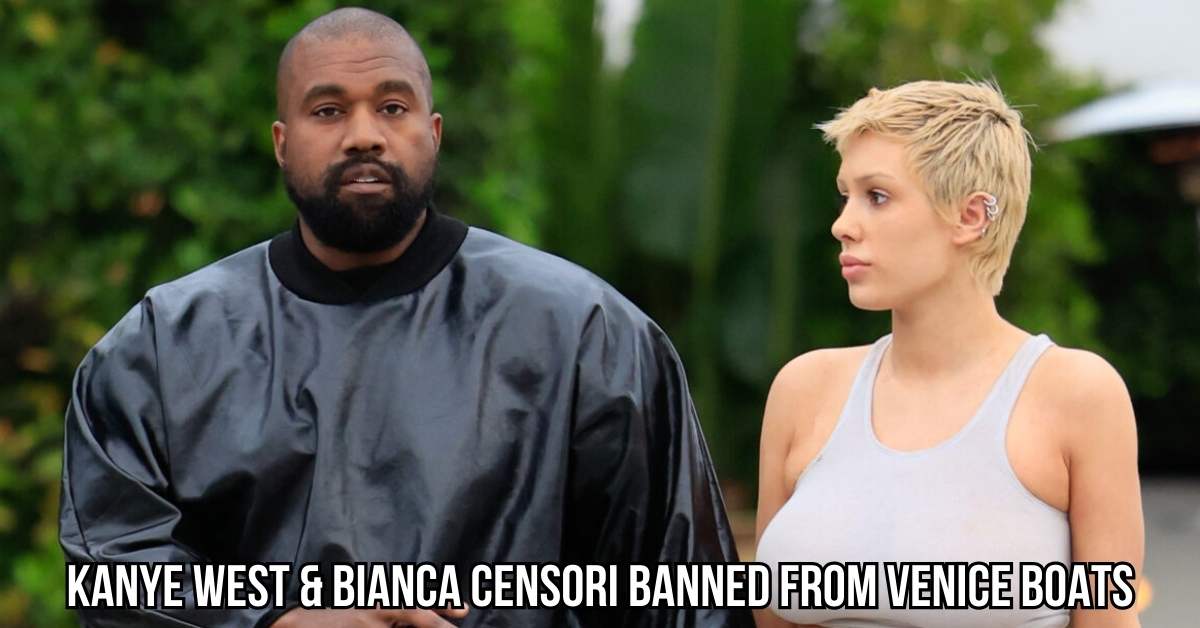 Do you know Gary Wright, the beloved vocalist of the iconic song "Dream Weaver," died at the age of 80? On September 4th, the musician, who had been battling Parkinson's disease and dementia, passed away peacefully at his residence in Palos Verdes Estates, California:
Interestingly, there was a third person accompanying Mr. and Mrs. West on the taxi, and their presence obstructed the captain's view towards the stern. The boat company was keen to distance itself from such actions, stating unequivocally that Kanye West and his wife are no longer welcome aboard their vessels.
As a bit of background, it's worth noting that Kanye West and Bianca Censori's relationship has been the subject of speculation. The couple reportedly had a non-legally binding ceremony earlier this year after first appearing together in public in January. This event came two months after Kanye's divorce from reality TV star Kim Kardashian, with whom he shares four children.
Kanye West's career, once dominated by smash-hit records and critical acclaim, has taken a turn in recent years. Rather than making headlines for his music, he's become known for his erratic behavior and controversial remarks. Some of these include remarks perceived as antisemitic, leading to him being dropped by Adidas, Balenciaga, and talent agency CAA in 2022.
Furthermore, West's Twitter account has been suspended and reinstated multiple times due to his online conduct. His appearance on right-wing commentator Alex Jones' show Infowars, where he expressed admiration for Hitler, drew significant backlash. In the same year, he and Candace Owens wore "White Lives Matter" T-shirts during Paris Fashion Week, raising eyebrows.
West also posted antisemitic conspiracy theories on Instagram, causing his account to be suspended. During an interview on Piers Morgan's TalkTV show, he defended his actions, saying he didn't regret them but was sorry for the hurt and confusion they caused. These controversial comments have faced criticism from fellow celebrities, including Lizzo and John Legend.
In March of this year, after a hiatus from Instagram, West returned to the platform, sharing a post in which he mentioned liking Jewish people again, accompanied by a message advocating against hatred towards innocent individuals.
It's important to note that Kanye West's latest music release was in February 2022 with the album "Donda 2," which was exclusively available on his own streaming device, the Stem Player. Prior to that, his 10th studio album, "Donda," was released in August 2021.