Just over a month after the passing of beloved actor Paul Reubens at the age of 70, his cause of deἀth has been disclosed. Reubens, famously known for his iconic character Pee-wee Herman, left behind a legacy of laughter and entertainment.
The actor's immediate cause of deἀth was determined to be acute hypoxic respiratory failure, as stated in his official deἀth certificate. This condition occurs when the lungs are unable to supply sufficient oxygen to the bloodstream, leading to severe health complications.
Tragically, at the time of his passing, Reubens was battling two forms of cancer. The primary type, listed as a sequential underlying cause, was acute myelogenous leukemia, a challenging cancer affecting the blood and bone marrow.
Additionally, Reubens had been diagnosed with metastatic lung cancer in the months leading up to his deἀth. This form of cancer spreads either to the other lung or to various parts of the body, posing a significant health challenge.
Paul Reubens, known for his infectious humor and boundless creativity, passed away on July 30. He had kept his cancer diagnosis private for several years, facing this battle with courage and resilience.
In a heartfelt statement released by his representative, Reubens was remembered as an iconic American actor, comedian, writer, and producer. Pee-wee Herman, his beloved character, brought joy to countless generations with his positivity, whimsy, and unwavering belief in the power of kindness.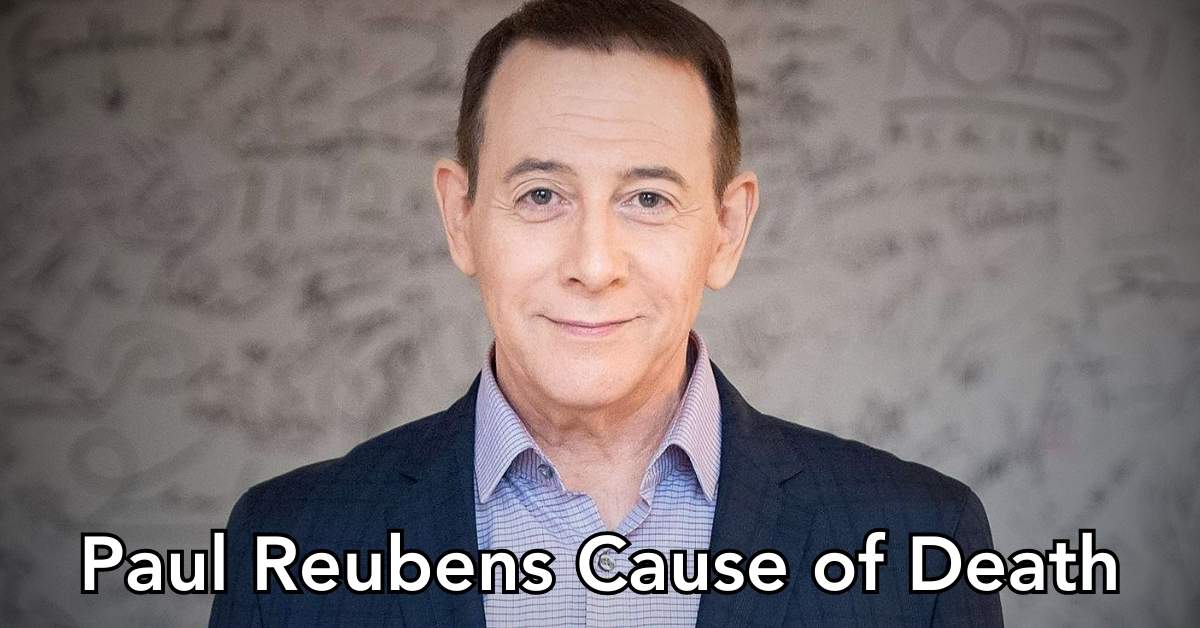 Do you know that Rihanna and A$AP Rocky, the famous music power couple, have revealed the unique name they've chosen for their second child, a month after bringing the new addition to their family? The 35-year-old "Lift Me Up" singer and the 34-year-old rapper have named their child "Riot Rose Mayers," according to his birth certificate obtained by sources:
The statement also highlighted Reubens' valiant and private struggle against cancer, showcasing his trademark tenacity and wit. He was celebrated as a gifted and prolific talent who would forever hold a special place in the world of comedy.
In a poignant message issued after his passing, Reubens apologized to his fans for not sharing his health battle sooner. He expressed deep gratitude for the love and support he had received throughout his career, emphasizing his affection for his friends, fans, and supporters.
Paul Reubens first introduced Pee-wee Herman to the world at The Groundlings Theatre in 1981. The character quickly gained fame and made its way to HBO's broadcast. Pee-wee's adventures also graced the big screen in 1985's "Pee-wee's Big Adventure" and its 1988 sequel, "Big Top Pee-wee."
On television, "Pee-wee's Playhouse" aired on CBS for five delightful seasons from 1986 to 1990. The show was a sensation, earning an impressive 22 Emmy Awards and garnering 14 nominations for Reubens himself, with two wins.
Beyond his iconic role as Pee-wee Herman, Reubens played various other memorable characters. Notably, he starred in the original film version of "Buffy the Vampire Slayer" in 1992 and made guest appearances on popular shows such as "30 Rock," "The Blacklist," "Gotham," and "What We Do in the Shadows."
Paul Reubens' life was not without its share of controversies. In 1991, he faced an arrest in Sarasota, Florida, for indecent exposure. He had been caught in an adult movie theater engaging in inappropriate behavior but managed to avoid a criminal charge by pleading no contest. Instead, he was required to complete 75 hours of community service.
Nearly a decade later, in 2002, Reubens faced another arrest, this time related to the discovery of child pornography materials in his home. He maintained that these images were part of a vintage erotica collection. Subsequently, he turned himself into the Los Angeles Police Department and was charged with a misdemeanor for possession. However, the charges were dropped in 2004 after he pleaded guilty to a lesser misdemeanor obscenity charge.
Paul Reubens' life was marked by both triumphs and challenges, but his enduring legacy as Pee-wee Herman will continue to bring laughter and joy to fans of all ages.