Rihanna and A$AP Rocky, the famous music power couple, have revealed the unique name they've chosen for their second child, a month after welcoming the new addition to their family. The 35-year-old "Lift Me Up" singer and the 34-year-old rapper have named their son "Riot Rose Mayers," as disclosed on his birth certificate, which was recently obtained by The Blast.
This distinctive name appears to have a subtle connection to A$AP Rocky's music, specifically his track "Riot," released in July, featuring Pharrell Williams. It's worth noting that this name continues their tradition of choosing names that start with the letter "R." Their first son, born in May 2022, was named "RZA Athelston Mayers."
According to the birth certificate, Rihanna gave birth on August 1, 2023, at 7:41 a.m. at Cedars-Sinai hospital in Los Angeles. This corrects the previous report that had indicated August 3 as the birthdate.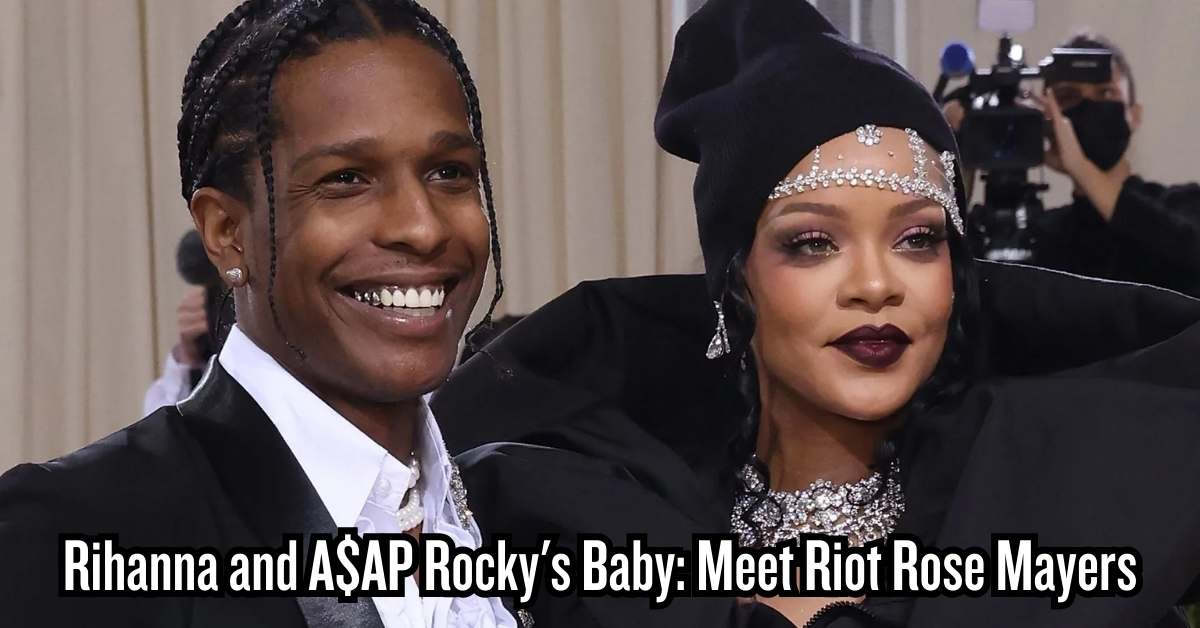 Do you know that Al Pacino's fiancée, Noor Alfallah, has sought physical custody of their 3-month-old son, Roman? In court papers that were just found, Alfallah, who is 29 years old, asked that Pacino, who is 83, be given "reasonable visitation" rights to their baby:
For her prenatal care, Rihanna opted for a renowned OB-GYN, Dr. Thais Aliabadi, who had been featured on "Keeping Up With the Kardashians." Dr. Aliabadi has also assisted in delivering other celebrity babies, including Al Pacino and his girlfriend Noor Alfallah's son, Roman.
Back in February, Rihanna's father, Ronald Fenty, had hinted that the new parents had considered several names for their first child. However, he playfully kept the names a secret, quipping that Rihanna would be unhappy with him if he spilled the beans.
Rihanna managed to keep her second pregnancy a well-guarded secret until her Super Bowl 2023 halftime show. During the performance, she surprised everyone by cradling her growing belly while wearing a striking red outfit, confirming her pregnancy with baby No. 2.
Rihanna, A$AP Rocky, and their firstborn RZA had already made appearances on social media, but they kept their second child's name hidden until May 2023. Interestingly, Rihanna had dropped hints about the name for months by wearing clothing paying tribute to producer and rapper RZA, who is also the leader of the legendary Wu-Tang Clan. Additionally, it's a nod to Rocky's own middle name, Athelaston.
Before becoming parents, Rihanna and Rocky shared a longstanding friendship and creative partnership that eventually blossomed into a romantic relationship in 2020. Their journey as both artists and now parents continues to captivate fans around the world.